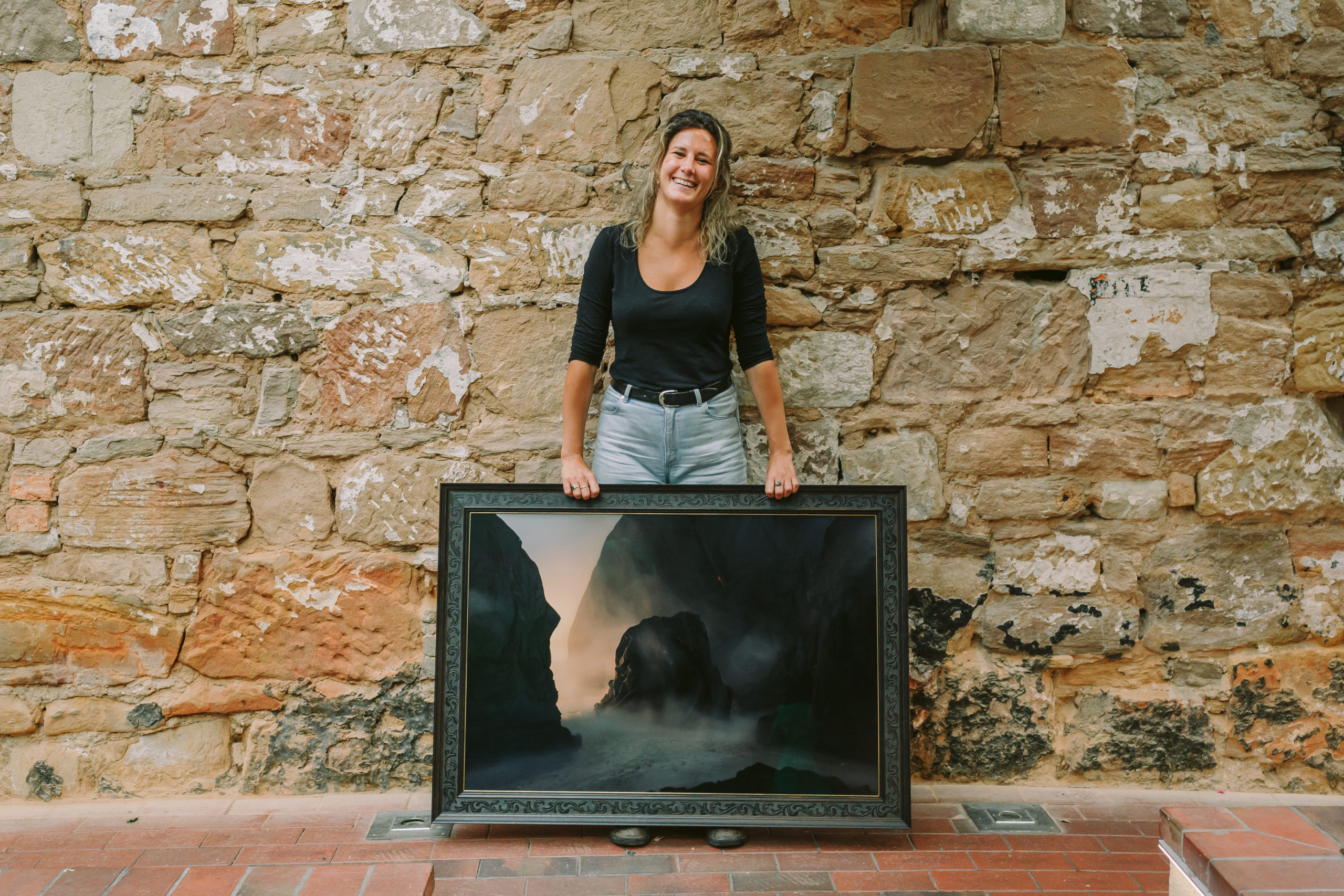 CONGRATULATIONS TO ROSIE HASTIE, WINNER OF THE 2022 HENRY JONES ART PRIZE.
Rosie is pictured with her winning work, Once, 1.
"A Hobart-based photographer and artist, Ms Hastie's fine art inkjet print titled Once, 1, which was informed by Peter Dombrovskis' iconic Morning Mist, Rock Island Bend, Franklin River beat a strong field of 124 entries, with 62 artists selected as finalists.
In her entry statement, Ms Hastie said Once asked the viewer to consider the fragility of iconic Tasmanian locations.
"Once, a synthetic photo of a photo, is a satirical comment on tourism – a final confirmation that everything is now marketable – even our most wild of places. At the rate humans are consuming place as a product, this site will imminently be uninhabitable by all life, asking the questions of who will be around to see it? We need reminding that protection is needed more than visitation,"
2022 HENRY JONES ART PRIZE WINNERS
2022 Henry Jones Art Prize winner, Rosie Hastie with Once, 1.
2022 People's Choice Prize winner, Daniela Gjocaj with Radiant Energy.
2022 Packing Room Prize winner, Tilley Wood with Winter Rituals.
Register for the 2023 Henry Jones Art Prize now before entries close.
Submit Your Artwork