Sandra Jenkins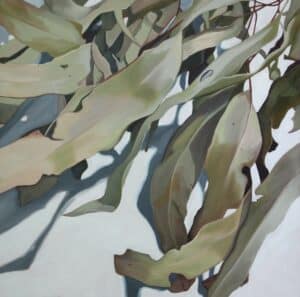 Sandra Jenkins is inspired by her childhood experience of living on a farm:  the freedom to wander the bush, river a huge old quarry and nearby arboretum.  Having always loved to paint and draw, Sandra undertook a Bachelor of Visual Art degree and found an interest in sculpture.  Inspired by nature, native fauna and flora, Sandra created sculptural works using the age-old technique of beeswax and bronze casting. Now living in North West Tasmania, Sandra teaches high school art: nurturing her students' appreciation and growth in their personal journey with art.
Sandra continues to be influenced by the colours and shapes of nature: interpreting people, places and animals in two and three dimensions.
2022 Finalist Percival Portrait Painting Award. 2019 Finalist The Henry Jones Art Prize. 2005. People's Choice Award Peppermint Bay Sculpture Competition. 2003 The Sandstone Challenge Award, Launcceston.